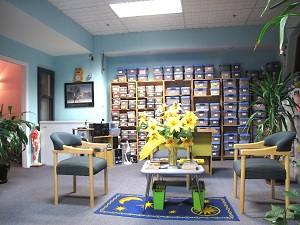 Welcome to Good Health Acupuncture and Herbal Clinic
We are members of the Acupuncture NZ, with over 30 years of study and clinical experience. We offer comprehensive and well-rounded treatment for injuries and illnesses through the use of traditional chinese medicine and acupuncture at our clinic on Cuba Street, Wellington and Kapiti Lights Paraparaumu. Here is the list of conditions that clients often come to us to seek treatment for:
Sports injuries, tennis elbow, back pain, frozen shoulder and sciatica
Anxiety, depression, insomnia
Chronic fatigue, migraine
Women's health problems
Acne, eczema, sinusitis and allergies
General health maintenance
Henry Su
Henry graduated from Guangzhou University of Traditional Chinese Medicine in 1988. He recieved his Bachelor of Medicine degree, major in acupuncture. he is a NZQA Authorised Assessor since 2000. With over 30 years of clinical experience, research and teaching, he has successfully treated thousands of patients.
Jane Huang
Jane Huang has over 30 years of clinical experience in China and New Zealand. She received her Medical Degree after completing a 5 year course in Guangzhou University of Traditional Chinese Medicine and has practiced Acupuncture and Traditional Chinese Medicine in Guangdong Provincial People's Hospital in China for 10 years